Who We Are
Our Leadership
Each member of Beachside Baptist Church is encouraged to serve in the ministry of our church in some manner. Various leadership positions are filled by volunteers. Our desire is to please God, serve one another and reach out to our community and help in any way we can.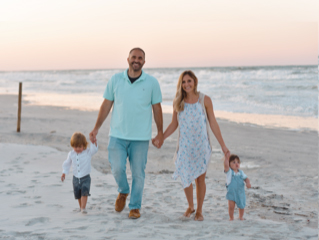 Pastor Khalil Ayoub
Pastor
Khalil was born in Marietta, OH, but grew up in Florida. His parents were both teachers at the North Florida Christian School in Tallahassee. They provided him with a strong Christian home and education.
Khalil accepted Christ when he was eight years old and was baptized at 16. His father's sudden death caused him to struggle with his faith for a time, but during his sophomore year in college, Khalil surrendered his life to the ministry. He has a bachelor's degree in Biblical/Church Ministries from Clearwater Christian College; a master's degree in Biblical Studies from Central Baptist Theological Seminary and is presently completing a master's degree in Divinity from Southern Baptist Theological Seminary.
Khalil is a Spirit-filled, God-called pastor with a deep love for the Lord. He is an excellent, doctrinally sound preacher with a heart for reaching the lost. He is caring and compassionate and is able to counsel people.
He is joined by his wife, Alyssa, and sons, Judah and Justice.