---
Welcome!
Welcome to the Beachside Baptist Church online ministry! We're glad you're visiting our website. We hope you find it informative and a means to get to know us better. Here you can learn more about our worship services, outreach programs, such as our seniors ministry, our church family, beliefs and more.
Visitors:
If you have never attended Beachside Baptist Church, you can read more about what to expect on our visitors page. A map to our location is on our contact page. We would love to have you as a guest and will do our very best to make you feel like you are a part of our church family. We even have a special gift for our first-time visitors!
Calendar of Events at Beachside Baptist Church:
Our online calendar is full of events and activities. Feel free to use the social buttons to share these events with your friends. If you have an event that you would like to share with our congregation, please contact us. We welcome the opportunity to serve our community.
Our Mission:
"It is the mission of Beachside Baptist Church to faithfully preach and teach the Gospel of Jesus Christ, minister to the needs of people, and love one another in Christ."
Sunday Services:
Sunday School 9:30 a.m.
Morning Worship 10:30 a.m.
Choir Practice 5:00 p.m.
Evening Worship 6:00 p.m.
Wednesday Service:
Prayer & Bible Study 6:30 p.m.
(1st Wed. of each month = Fellowship Meal)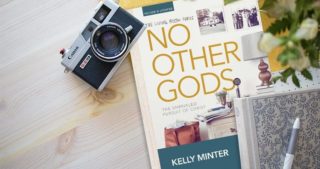 Women's Bible Study
begins Aug. 21
Read More

---
Recent Newsletter
Click here to read our most recent newsletter. If you would like to receive the monthly newsletter in your email inbox, please subscribe. We'd love to have you join our online communications!

---
Latest News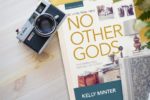 The Women's Ministry at Beachside Baptist Church will host a weekly women's Bible study on Tuesdays starting August 21, 2018, from 6:30-8pm. It will continue for 8 weeks. You do not need to be a member to participate. Women of all ages and faiths are encouraged to attend. If you want to participate, books are provided….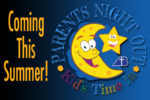 Parents, if you'd like an evening out (as in 'withOUT' kids), Parents Night Out is for you! Well, actually it's for the kids, but we'll let you think that it's all about you. You do NOT need to be a member of our church to participate. All are welcome!
Upcoming Events
Women's Bible StudyBeachside Baptist Church, 629 S. Pine Street, New Smyrna Beach, FL 3216906:30 PM

Prayer & Bible StudyBeachside Baptist Church, 629 S. Pine Street, New Smyrna Beach, FL 3216906:30 PM

Church OutreachBeachside Baptist Church, 629 S. Pine Street, New Smyrna Beach, FL 3216904:00 PM
Most Recent Online Sermon

12Aug
August 12, 2018 – Titus 2:11-15
For other sermons
visit our Media Page.