SPEAKER: Pastor Khalil Ayoub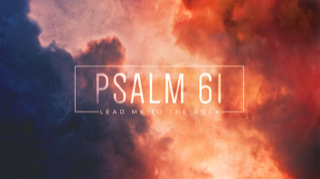 Sermon Notes:
Sunday, June 7 Service – provided online due to Coronavirus social distancing. Scripture is taken from Psalm 61. David's kingdom was collapsing all around him and there seemed to be no hope. Even so, he turned to God in the midst of this chaos and he realized God was still on the throne. What is happening in our world all around us can bring fear, anger, and frustration. Join us this Sunday as we discuss Psalm 61 and trusting God in the midst of chaos.
If you haven't already, please subscribe to our YouTube channel and check out our sermons to participate in our online worship services.
We would love for you to share this message with friends, family, and neighbors. This is a great opportunity to reach out to our community and encourage them with the hope of the gospel!
The above video has been posted on our YouTube Channel.
Please refer to the YouTube Terms of Service. By viewing videos on our website, you are in agreement with these terms.