Beachside Baptist Church considers it our duty and a privilege to support the following missions.
---
Community Hot Meal Program:
New Smyrna Beach, Florida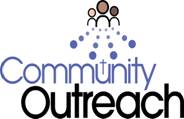 The Community Hot Meal Program serves hot meals to those in need 3 days each week and has been operating in the First United Methodist Church for over 25 years. Beachside Baptist Church is one of 21 churches throughout the community that are involved in this program, either by cooking and serving meals once a month or through monetary contributions. Meals are served Mondays, Wednesdays, and Fridays in the church's Hollister Hall from 11:30 a.m. to 12:45 p.m. for those in need of a hot meal. First United Methodist Church
310 Douglas Street
New Smyrna Beach, FL 32168
---
Lottie Moon Christmas Offering: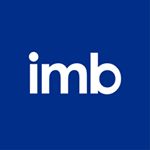 Starting in 1888, the Lottie Moon Christmas Offering® was established to empower the international missions efforts for Southern Baptists. After more than a century, the annual offering continues its steady growth. Our giving enables missionaries to be sent to make disciples and multiply churches among unreached peoples and places for the glory of God.
---
Annie Armstrong Easter Offering:

The Annie Armstrong Easter Offering® changes lives forever by empowering North American missionaries to bring the gospel to the lost. With over 269 million lost people, North America and its major cities are some of the most spiritually dark places in the world. Join Beachside Baptist Church on the mission to equip every missionary and reach every lost person in the United States and Canada.
Read more about Beachside Baptist Church involvement in this ministry.
---
Seaport Ministries:
Seaport ministries are possible by daily boarding ships laden with seafarers from countries around the world. The mission field actually comes to our seaports every day. This unique ministry is very effective by taking the Word of God aboard these ships. We physically plant the Word of God by giving them the scriptures in their language, and then spiritually placing the Word in the heart by personal witness and public preaching. Beachside Baptist Church creates care packages once a year for this ministry to give to those visiting our seaports.
---
Samaritan's Purse: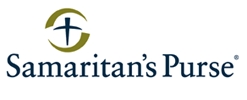 Samaritan's Purse follows Christ's command by going to the aid of the world's poor, sick, and suffering. This mission is an effective means of reaching hurting people in countries around the world with food, medicine, and other assistance in the Name of Jesus Christ. Beachside Baptist Church participates in Operation Christmas Child each year by packing gift shoeboxes for children around the world.
---
Grace House: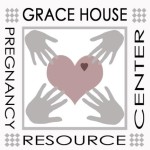 Grace House Pregnancy Resource Center, Inc. is a public 501(c)(3) non-profit organization. This mission helps people face unplanned pregnancies by sharing the truth in love about abortion risks & procedures, parenting, & adoption, as well as the Gospel! Grace House offers accurate information in a loving and compassionate way in order to enable women (and men) to make positive choices. Our mission is to meet the practical, emotional, and spiritual needs of those facing unplanned or crisis pregnancies. Beachside Baptist Church contributes monthly in monetary donations.
---
Florida Baptist Disaster Relief: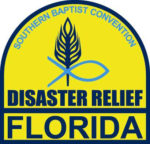 Many Floridians are asking how to be involved in the Hurricane effort.  Here are 3 Ways:
DONATE: 100% goes to Disaster Relief effort.  Bring help, healing, and hope! Beachside Baptist will continue collecting funds for this mission throughout the 2017 Hurricane season. However, you can donate all year long by following this link:  Click
VOLUNTEER: Go as a volunteer to the Islands.  NAMB is coordinating teams.  Click
CHURCHES: Create a Florida Day Volunteer Team Now.  Click