Learn about the greatest gift of all
at the Living Nativity
presented by
Beachside Baptist Church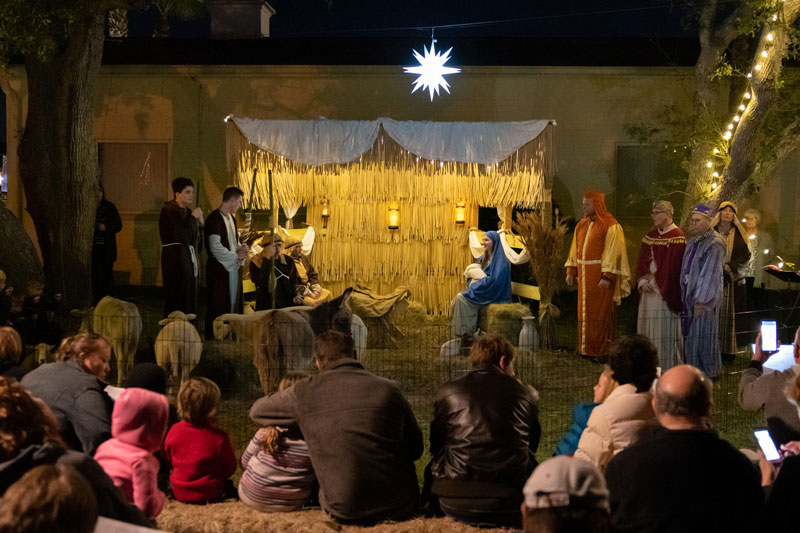 Sunday, December 18, 2022:
Details to be announced.
Experience the story of the birth of our savior Jesus Christ at the Living Nativity! The Biblical story will be narrated and portrayed by church members on Saturday and Sunday evenings. Children will have an opportunity to pet live animals.
Cookies, hot cocoa and coffee will be served outside of the Fellowship Hall throughout the evening. We will also have coloring/craft tables set up for the little ones. Everyone is welcome!
This Christmas, come and learn about the greatest gift of all and be reminded of the true meaning of Christmas.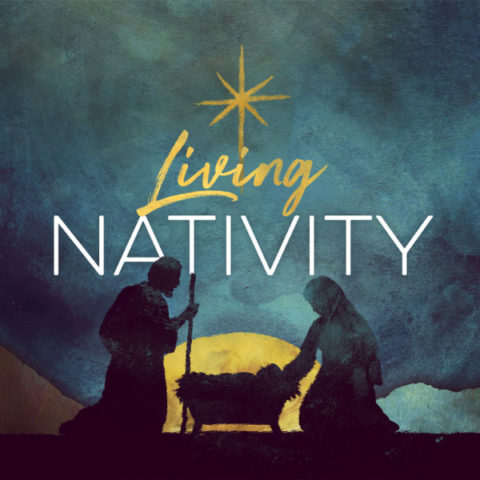 ---
Other Details:
Our Location
Beachside Baptist Church is located at 629 S. Pine Street on the beach/ocean side of New Smyrna Beach. We are a half-block north of Norwood's on the east side of Pine Street. See map.
Parking
Parking will be available in our parking lot (handicap), on the street (east side), and in the empty lot on the west side of the street across from the church. There will be parking attendants to help you find a parking space. Please be patient as you enter and exit the street. We anticipate heavy traffic.
Accessibility
The church is completely accessible. Outside, where the live nativity takes place, guests in wheelchairs may remain on the sidewalk. Your view should be good. Other guests will stand and sit in the grassy area north of the sanctuary building. Hay bales are provided for seating. You may bring your own lawn chair if you'd like. Don't be surprised if 3 kings travel through the audience following a star!
Time to Allow
The production spans about twenty minutes. You can wait in the Fellowship Hall prior to, or after, the performance and enjoy refreshments. After each production, children will want some time to pet the animals too! We recommend planning no less than 45 minutes.
Cost
There is no cost to visit the Living Nativity. The presentation is our church's gift to you out of our love for the Savior—so you may know about God's greatest gift: His Son Jesus Christ, our Lord.
Special thanks to the Daytona Beach News-Journal for providing this video and sharing it online.