Happy Father's Day!
Happy Father's Day to all the wonderful Christian fathers, grandfathers and great-grandfathers! We hope you and your family will participate in the worship services today. It would be an honor to have you here!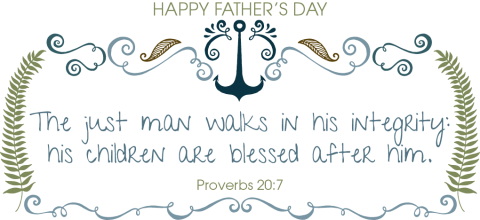 Today's Opportunities:
No evening service.
Search Our Site
Newsletter Signup:
We'd love to have you join us…
Sunday Activities:
Sunday School (all ages) – 9:30 a.m.
Morning Worship – 10:30 a.m.