NOTICE:
All Easter events have been canceled. We will worship remotely via the internet.
This year for Holy Week, Beachside Baptist Church has numerous services scheduled to celebrate the special observance of Easter. In addition to our regular Palm Sunday and Easter Sunday services, we will have a Good Friday service, as well as an early morning Easter Sunrise Service at the beach.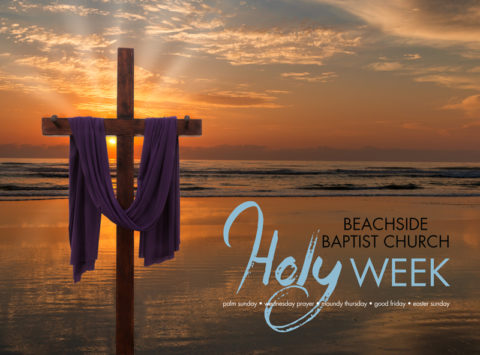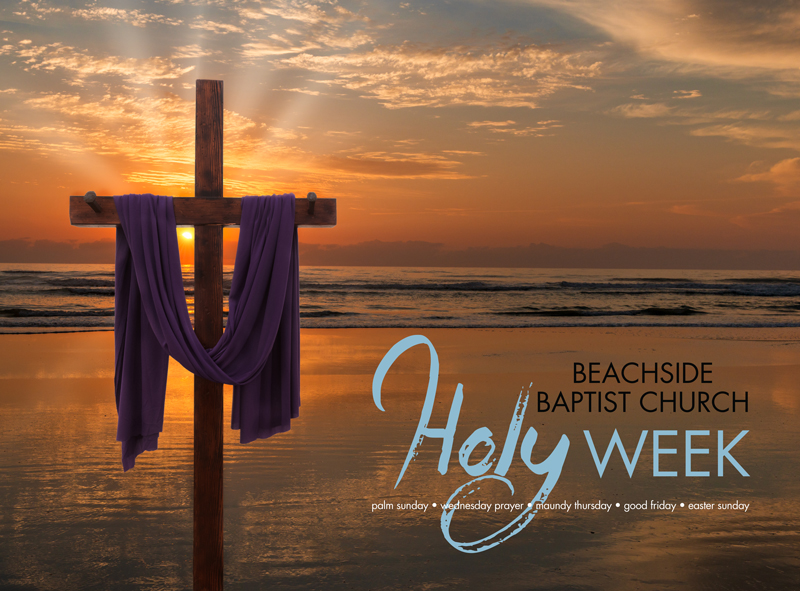 Holy Week Schedule at Beachside Baptist Church:
April 5, Palm Sunday Worship Services 10:30 a.m. & 6:00 p.m.
Wednesday, April 8, Prayer Service at 6:30 p.m.
Good Friday, April 10, a special worship service at 6:30 p.m.
Easter Sunday, April 12:
6:45 a.m. – Sunrise Service at Marianne Clancy Beachfront Park, 895 S. Atlantic Ave., New Smyrna Beach 32169. Parking is limited. Please bring your own chair or blanket.
8:00 a.m. – Coffee, juice available in the Fellowship Hall
10:00 a.m. – Traditional Easter Worship Service and a special Resurrection Egg service for all children (Children's Church – grades K-4).
11:15 a.m. – Resurrection Easter Egg Hunt
No evening service.
Please join us for this very special time when we celebrate our Lord Jesus Christ. It doesn't matter if you live in the New Smyrna Beach area and have never attended church before, or you are on vacation and are unable to attend your home church… All are welcome!
"This is My commandment, that you love one another, just as I have loved you.
Greater love has no one than this, that one lay down his life for his friends.
You are My friends, if you do what I command you."
– John 15:12-14