Freestyle Day Camp for Kids
Woodlands Freestyle is a day camp experience coming to Beachside this summer for children 5-11 years of age! Freestyle offers fun activities, crazy games, plus inflatables and splash equipment! The Woodlands team will serve alongside our Beachside Baptist Children's Ministry team as we teach our kids from God's Word. Join us for an incredible and unforgettable week this summer!
For more information and registration, click here.
Parents can register their campers by doing the following:
Go to www.woodlandscamp.org
Click the "Parent Portal" tab at the top right of the page.
Select "Register"
Log in (or create a Woodlands account)
Make sure family members are added to the account by clicking "My Family" under the menu in the top right
Select "New Registration"
Find the event named "Freestyle – Beachside Baptist"
Deposit $50 to reserve their spot.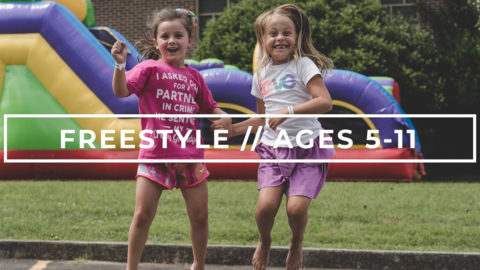 Search Our Site
Newsletter Signup:
We'd love to have you join us…
Sunday Activities:
Sunday School (all ages) – 9:30 a.m.
Morning Worship – 10:30 a.m.