The following photos are from Children's Events and Special Projects during the summer and at other special times throughout the year.
Click on a photo to view it in full. You may then use the "next" button to view each proceeding image in this gallery.
For more photos of Beachside Baptist Church events, visit our Facebook page.
---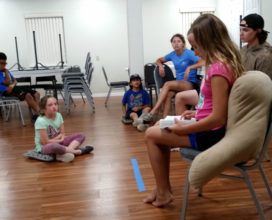 Parent's Night Out Friday, June 16, 2017
---