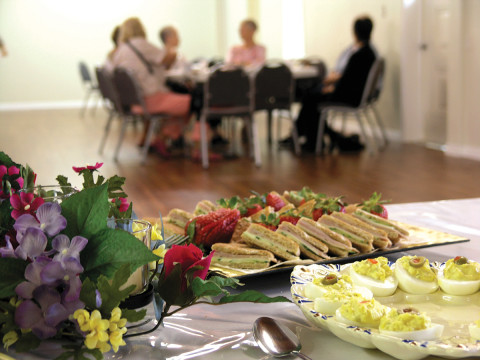 Once a month* our Seniors get together and fellowship with one another. A meal is provided by members, and a guest speaker presents information relevant for Seniors. You do not need to be a member of Beachside Baptist Church to participate.
These events are normally scheduled for the last Thursday of the month beginning at 11:30 a.m. See our event calendar for the next scheduled Senior Fellowship program.
---
*Check calendar for event – usually not held during the summer months and during the winter holidays.
---
Next Senior Fellowship Opportunity: